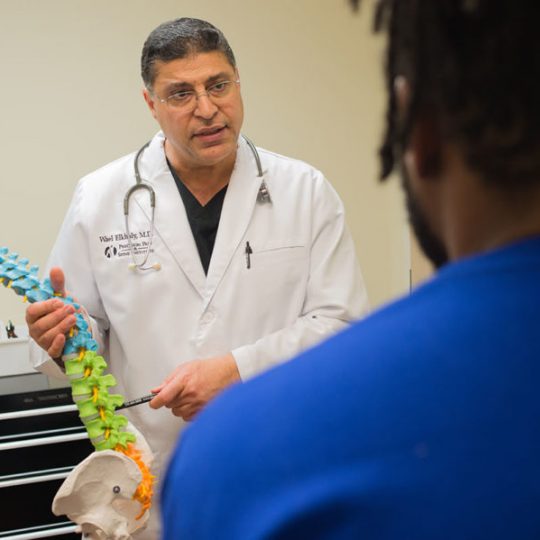 Precision Pain & Spine Institute offers proficient treatment for orthopedic injuries and disorders. Under the supervision of Dr. Murray, our orthopedic department is widely recognized throughout the Tri-State Area and specializes in procedures related to tendons, ligaments, bones, and joints.
At Precision Pain & Spine Institute, we believe in providing the most advanced orthopedic care to restore your quality of life in the most compassionate manner possible.
Whether you are suffering from a sports injury, accident, or trauma injury, our expert surgeons are specialists in all aspects of general orthopedics and specialty procedures, including those for shoulder elbow, wrist and hand, knee, foot, ankle, hip, and spine. We also make patient education our top priority, which helps our patients be fully prepared for the treatment they decide to receive. We are devoted to offering you exceptional pre-and post-surgical care to provide a good and valuable experience.
At Precision Pain & Spine Institute, we offer a patient-centric model of care. We understand that all patients have differing needs, and any treatment needs to be personalized. We will take the time to explain your condition and how it impacts your life. We will work with you through a multi-disciplinary approach to offer you the best possible outcome.
We combine this approach with the latest technology and techniques to provide the highest quality care for you. To learn more about your treatment options for orthopedic needs, call Precision Pain & Spine Institute today. Or request an appointment by selecting the online booking button now.